Profile

'Cause I'm just a soul whose intentions are good
Oh lord, please don't let me be misunderstood
Free Account
Created on 2011-12-23 03:50:02 (#1210232), last updated 2014-10-19 (132 weeks ago)
1,475 comments received, 840 comments posted
19 Journal Entries, 68 Tags, 0 Memories, 64 Icons

About

Mini Bio
Originally demonkingdhaos and

whatdeheckisdat
on LJ! ^^ Dhaos RP journal, previously at
luceti
, or

luceti
here on Dreamwidth. Feel free to take icons, as long as you credit the people who made them! (No credit given means it was made by me, in which case it's probably just a cap and requires no credit.) Here's
my Luceti Application, if you want to see it.
But if you're looking for a profile on Dhaos, you're better off checking
here
.
If you're here for "I don't know your character and am threading with you and need some quick info" purposes, here's the short version: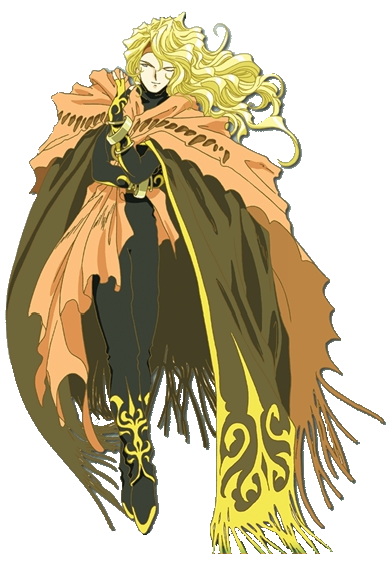 Name: Dhaos
Age: 100+
Gender: Male
Race: Angel/Seraph (No official race)
Height:Tall. There's no official height, but we do know he's around two meters, so I usually use 6'7".
Weight: ??? ...Light. >>

-Quiet. As in, 'doesn't have a single scene in the series where he doesn't use an ellipsis' quiet.
-Doesn't... hate and despise humans, but is extremely suspicious of them and is likely to generally be your typical arrogant 'humans suck' person when talking to them. When they're not around/being talked about and he can think straight, he knows he has to get over it, but... well, easier said than done.
-Otherwise surprisingly nice. To people other than humans.
-...But not social at all.
-Yes, despite being an angel, he does indeed deserve the title of Demon King. Very much.
-Tree-hugger jokes go here.

Connect

People
[View Entries]

Communities
[View entries]

Member Of (13):
castle_perrault
,
castle_perrault_ooc
,
dear_mun
,
imperial_plots
,
luceti
,
lucetifans
,
lucetilocked
,
lucetilogs
,
lucetiooc
,
otherwonders
,
picnicking
,
restoftheheart
,
welgaia

Subscriptions (11):
castle_perrault
,
castle_perrault_ooc
,
luceti
,
lucetifans
,
lucetilocked
,
lucetilogs
,
lucetiooc
,
otherwonders
,
picnicking
,
restoftheheart
,
welgaia

Administrator Of (1):

Feeds
[View Entries]

Subscriptions (0)

Linking
To link to this user, copy this code:
On Dreamwidth:
Elsewhere: